Picture Day on Monday, September 22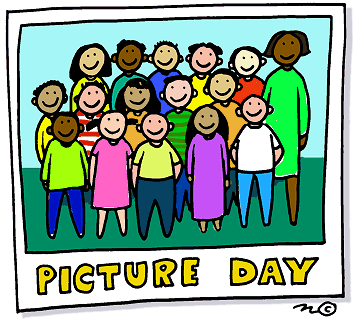 Picture Day is scheduled for: Monday Sep 22, 2014
Retake : Tuesday Nov 04, 2014
Portrait Promise Satisfaction Guarantee: Love your look or we'll retake it. If not satisfied, return your portraits on Retake Day and we will re-photograph free of charge. If you are not satisfied with your retake portraits, we'll gladly refund your money.
Picture Day ID: JT654704Y0

---
AP Parent Information Night
H.S.I will have a very important parent meeting for students enrolled in AP classes or taking SAT this year.
Please make plans to attend.

TUESDAY, SEPTEMBER 23,2014
@ 5PM in the Old Cafeteria
---
Volleyball Schedule
---
Science Fair
Science Fair Information Night : 4th-8th Grade
Friday, September 19, 2014 in the Middle/High Cafeteria
5:00pm - 5:30pm Formal presentation on new Science Fair expectations and ISEF forms that will be required for Sun Country Science Fair
5:30pm - 5:45pm Q&A with grade level teachers
All Parents and Students are encouraged to come!
---
Partners Resource Network - PEN Project 2014 Conference
Event to be held at the following time, date, and location:
Saturday, September 27, 2014
from 8:30 AM to 4:00 PM

Partners Resource Network
PEN Project 2014 Conference
4451 Delta Dr
El Paso, TX 79905
---

Month of September is the Nomination period for the Gifted and Talented Education program at Harmony Public Schools. Teachers, parents and others who know the student well may nominate a student during this period. Please fill out and submit the attached forms to your campus GT coach.
For more information please contact your campus GT Coach.
Nomination Period: September 1st thru 30th, 2014

---
It's Time for our Schools Fall Ultimate Gourmet Fundraiser!
Packets have been sent home with your children.
Sell dates: 8/27/14 through 9/16/14.
All orders and monies should be turned in by 9/16/14 Sell 10 Items or more and you will be invited to our Adopt a Puppy Party! You will receive your prizes at this party!!
Top seller wins $50.00 in cash. Good Luck!
---
HSI Senior Graduation Ceremony
---
HSI 8th Grade Graduation Ceremony
---
Child Find
It is the policy of the Harmony Science Academy Charter School to locate and identify any child who contacts or enrolls in the Charter School who may have a disability and be in need of special education and related services, regardless of the severity of the disability, in accordance with its procedures as reflected in the CHILD FIND legal framework of the Legal Framework for the Child-Centered Special Education Process, located at: http://framework.esc18.net/. read more...